The mime Marceau would be 100 years old:
a stamp bearing his effigy published by the Post Office in Boulazac
Pantomime 100th anniversary
The famous mime was also a resistance fighter in Périgueux during the occupation.
The national printing office of La Poste, also close to Périgueux, is issuing a new stamp bearing his effigy for the 100th anniversary of his birth, next March
The image of the mime Marceau is above all "Bip". A being without words, a melancholy and lunar clown, an offbeat and sensitive character in an implacable world. A frail and tender being whose evocative power will conquer post-war audiences.
Commemorative stamp
Charlotte's picture
Born in Strasbourg, Marcel Mangel is the second son of a family of Polish Jewish origin. A young man in love with poetry and fascinated by actors and cinema. His models are Charlie Chaplin and Buster Keaton, he will shape his own character inspired by them.
Resistance
At the start of the Second World War, the family was evacuated to the Dordogne, to Chancelade and Périgueux, then to Limoges. He began a career as a monitor and theater actor. At the same time, he joined the resistance under the pseudonym of Marceau. Accompanied by members of his resistant family, he even helped the escape of around thirty Jewish children to Switzerland.
Celebrity
After the war and until the 1980s, the mime Marceau enjoyed international fame and gave the art of mime its letters of nobility in "mimodrames", pantomimes that moved generations of audiences. In 1983, when the Mimos gesture arts festival in Périgueux was created, he was part of the honorary committee and performed there twice. And for the anecdote, the famous Moonwalk by Michaël Jackson was borrowed from the mime Marceau.
Black and white stamps
The 700,000 stamps which will be drawn bearing his effigy will be distributed from March 17, at the national printing press of the Timbre de Boulazac, then in Paris and Strasbourg and finally in the rest of France. A sober tone, devoid of colors, but very evocative, in the image of the artist. It is the work of a young engraver accustomed to the exercise, Pierre Bara. The 30-year-old took pleasure in bringing out the personality of the artist in one of his evocative poses.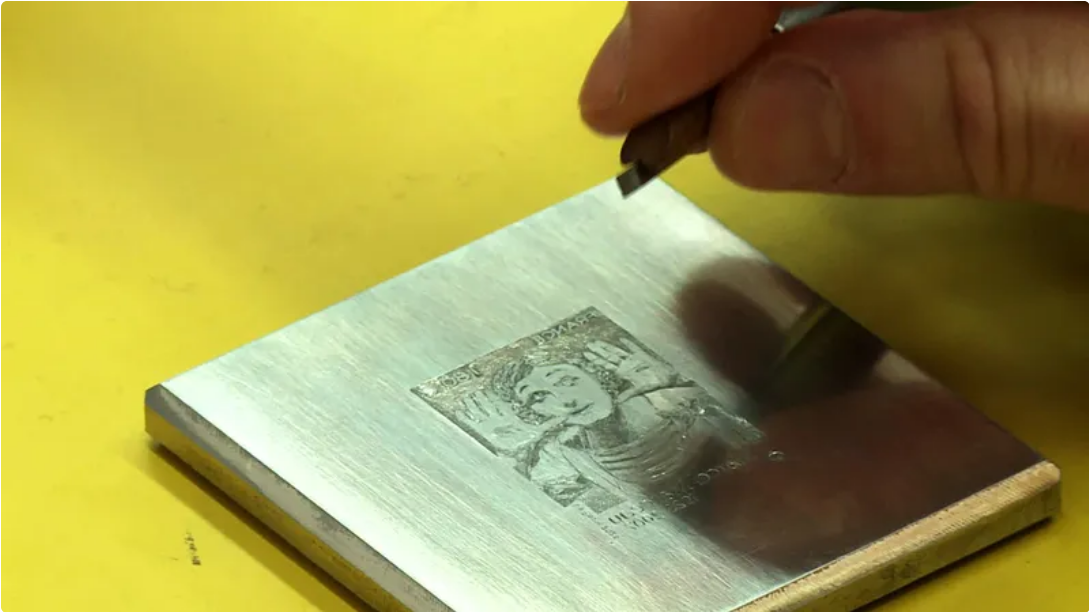 The hard exercise of intaglio
The work was meticulous to the extreme, work under the microscope and by hand, a particularity of the so-called "soft intaglio" method. The engraver reproduces in hollow and on a steel plate the motive which will be printed. Each engraving shrinkage that will fill with ink on printing is only a few microns. A method used about twenty times each year in stamp printing. One of the last characters represented in this way was Charlie Chaplin. Once again, Marceau will have been in his footsteps.