The Ultimate Source for Pantomime News & Updates
Stay Informed with Our Exclusive Stories
Looking for the latest news and updates on pantomime? Look no further as we offer a comprehensive source of information on exclusive stories about mime artists from around the world. Whether you're interested in the latest trends and developments in the world of pantomime, or want to stay up-to-date with the most entertaining and captivating performances by mime artists, we have it all.
Our platform provides an extensive collection of news articles, videos, and other multimedia resources that cover all aspects of pantomime and entertainment. With our platform, you can gain a deeper insight into the world of pantomime and the art of mime, and explore the latest video highlights from the most talented and skilled performers in the industry. Stay connected with us to get the latest and most exciting news about pantomime and entertainment, and be the first to know about the hottest events and performances in your area and beyond.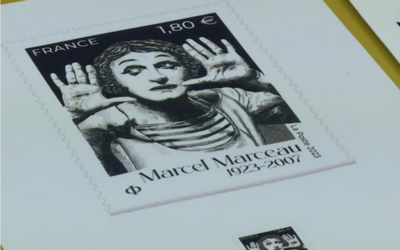 The mime Marceau would be 100 years old: a stamp bearing his effigy published by the Post Office in Boulazac  The famous mime was also a resistance fighter in Périgueux during the occupation. The national printing office of La Poste, also close to Périgueux, is...
read more